CaMPAM Network and Forum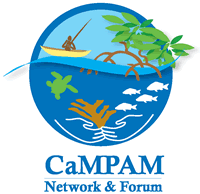 The Role of CaMPAM
The use of MPAs has become increasingly popular in the wider Caribbean region as a tool to improve MPA management, conserve marine biodiversity, address overfishing impacts, decrease user conflicts, and provide economic alternatives to local coastal communities. This has resulted in substantial knowledge gained on optimal site selection and design, successful outreach approaches, effective management strategies, and appropriate methods to evaluate their effectiveness. Difficulties in exchanging information on lessons learned continue to constrain informed decision-making due to the geographic, socioeconomic, and cultural complexities of the Caribbean region. At the same time, communication among professionals has become progressively more vital given the increasing scientific interest in the examination of biophysical connectivity across the region. As MPAs continue to be proposed and implemented, the efficient exchange of information is now more critical than ever. CaMPAM capacity building program includes training and communication tools to expedite knowledge and lessons learned transfer across the region.
About CaMPAM
CaMPAM was created in 1997 under the framework of the Caribbean Environment Program of the UN Environment Programme (UNEP-CEP) and the Specially Protected Area and Wildlife (SPAW) Protocol of the Cartagena Convention activities. Since then, it has received the support of governments, private foundations, and individual experts. This initiative brings together MPA researchers, administrators, managers, and educators from governmental entities and non-governmental organizations as well as the private sector in an inclusive network to exchange ideas and lessons learned through a variety of mechanisms. CaMPAM is guided by an Executive and Leadership and Resources Team that identifies strategic objectives and provide leadership and resources for the Network, and is comprised of partners, and MPA practitioners and marine conservation scientists. bio) has served as the CaMPAM coordinator since 2008 and members of the Executive Team lead and contribute to several of the training and communication activities.
CaMPAM and the Caribbean Challenge
The Caribbean Challenge is a large-scale initiative advocated by a number of governments and regional and international organizations which aims to protect 20% of the marine and coastal habitats of Caribbean countries associated with the initiative by 2020, including The Bahamas, the Dominican Republic, Jamaica, Saint Vincent and the Grenadines, Saint Lucia, Grenada, Antigua and Barbuda as well as Saint Kitts and Nevis. The Nature Conservancy has invested 20 million dollars in return for a commitment from Caribbean countries to support and manage new and existing protected areas.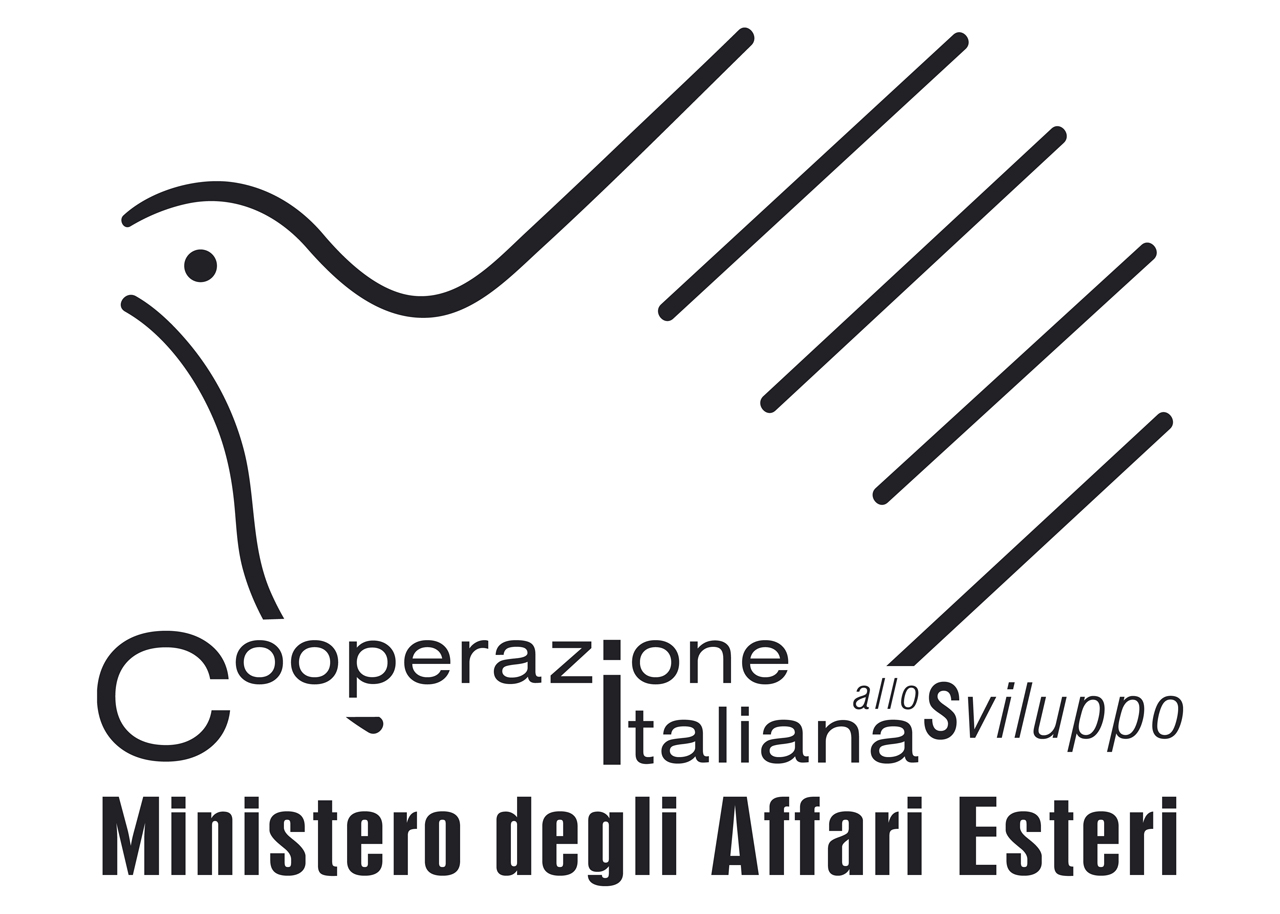 In support of the Caribbean Challenge, UNEP-CEP is coordinating a project funded by the Directorate General for Development Cooperation of the Italian Ministry of Foreign Affairs entitled: "Regional support for the Caribbean Challenge initiative: Networking, consolidation and regional coordination of MPA management". This 2-yr project focuses mainly on countries associated with the Caribbean Challenge, but will also benefit other Caribbean countries. The aim of the project is to support the development of a biologically-representative, functional network of marine protected areas (MPA), capable of adapting to climate change in coherence with the SPAW Protocol objectives and those of the GLISPA initiative and to assist the countries in meeting that Caribbean Challenge objective.
The main activities, developed in cooperation with the Caribbean Marine Protected Areas Management Network and Forum (CaMPAM), the Gulf and Caribbean Fisheries Institute, The Nature Conservancy and other organizations, include the following:
Helping countries to develop their national MPA networks and supporting, when conditions allow, the creation of biologically-representative networks and/or sub-regional and cross-border corridors
Improving capacities for a more efficient MPA management, notably through targeted training courses, guidance and onsite visits looking at the needs and problems common to all MPAs in the Caribbean (including, if need be, sites in other regions included in GLISPA objectives)
Organising coordination meetings in order to agree on common approaches to adopt for MPA elaboration and management, including those concerning MPA networks
Setting up a regular regional liaison system, including communication and publication tools
Harmonising monitoring as well as ecological and socioeconomic MPA efficiency indicators (taking into account international initiatives such as GLISPA)
These activities will be executed through longstanding, existing and valuable mechanisms of CaMPAM, in particular:
Exchanges and other relevant mechanisms for sharing lessons learned
Coordination and technical meetings
An email list (CAMPAM-L) for information dissemination and discussion
These activities are continuously evolving to meet the specific needs of the countries and organizations of the Caribbean Challenge and to address the needs of the specific GEF projects.
For more information about the Caribbean Challenge, please visit The Nature Conservancy, the Global Island Partnership (GLISPA), and UNEP in the GEF, and the SPAW Regional Activity Center web pages. Additional information may be found here.
The Programs of CaMPAM
Communications and Outreach Tools
Communciations is at the core of the CaMPAM mission. Through a number of approaches, CaMPAM has developed a number of tools to esnure that communications among members is comprehensive yet unobtrusive. CaMPAM communication tools include an email list and forum that disseminates information relevant to MPA scientists and practitioners such as grants and jobs opportunities; requests of information; conference announcements; new web sites; webinars; new reports, books and tools; request for proposals; research information; etc. CaMPAM List disseminate messages from other relevant Internet Lists and web sites (GLISPA Discuss; Caribbean Assessment, IRF News, CEO-GEO, WCPA N America and Caribbean, GCFI, etc.) as appropriate, and all messages are archived and readily accessible to subscribers. In addition, CaMPAM coordinates and sponsors sessions and workshops at the Annual Meetings of the Gulf and Caribbean Fisheries Institutes, where fishers and MPA managers discuss emergent issues, present papers and get exposed to the latest news on marine science in the Wider Caribbean and the world. A virtual library with several dozen freely accessible publications can be browsed by title and their pdf files downloaded.
The Training of Trainers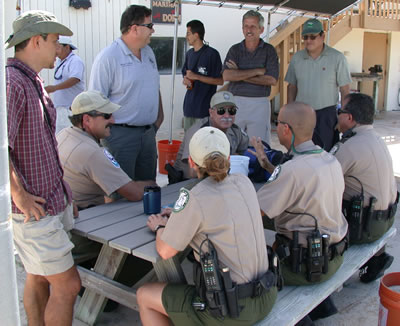 English, Spanish and French comprise 8 modules on Caribbean MPA planning, stakeholder participation, management, research, monitoring and regional policy, along with communication and teaching skills. For more information, you can access the program's 2007 independent assessment, and the reports of the 2009, 2010, and 2011 regional courses.
The training of trainers courses meet each year within the region alternating between English and Spanish speaking locations. The courses are taught in the language of the host country. Individuals selected for the course are required to develop follow-up activities within their home countries.
Reserva Pesquera Os Miñarzos/ WWF

España crea su primera área marina protegida en El Cachucho, Ribadesella, Asturias

Areas marinas protegidas, - Campaña nacional de Marviva, Costa Rica

Protection of blue whale, WWF-Chile

Voces en el Manejo (Ecuador)







Caribbean Challenge MPA Factsheets